Quality
SOD is dedicated to quality and continuous process improvement for both customers and employees. Our responsibility is to ensure that through established standards, the level of quality at SOD matches and exceeds our customers' expectations. Very important is for us to fulfil both quality and environment standards. That is why the timber we use comes from sources that support responsible forest managementand hold FSC certificate. Materials and components that we use for production are environment friendly.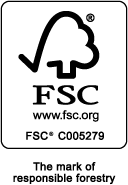 We develop quality awareness through process improvements, training, measurements, and development of our employees.
Quality is an integral part of our commitment to world-class products and customer service. Our quality process includes:
· Verifying and validating both existing and new program functions.
· Researching improvements to add to the quality of our products.
· Helping to define and improve our products through involvement with our employees and our customers.
· Conducting internal quality audits and management review for an ongoing evaluation and improvement of our quality system.
Our quality planning includes process development, a product specific control plan, training plans and verification of all products prior to being shipped to our customers.
Turek, 30th of March 2007.